(Fairfax, VA – August 11, 2022) Frei, Mims and Perushek is pleased to announce that all of its attorneys have been recognized by Best Lawyers. Steve Frei and Gary Mims have been named to the 2023 edition of The Best Lawyers in America and Matt Perushek and Ben Charlton have been included in the 2023 Best Lawyers: Ones to Watch.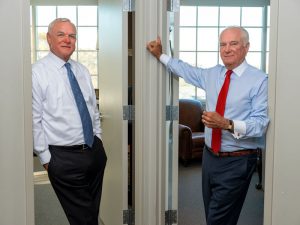 Lawyers on The Best Lawyers in America list are divided by geographic region and practice areas. They are reviewed by their peers based on professional expertise, and undergo an authentication process to make sure they are in current practice and in good standing.
The firm's attorneys are recognized for medical malpractice, personal injury, and product liability litigation.